Notices & Events:Public Notices
The Commonwealth Zoning Board works hard to fullfill its responsibilities of community outreach and education. The Board and staff are dedicated to assisting the public with understanding the zoning law and providing timely information about activities or developments within its jurisdiction.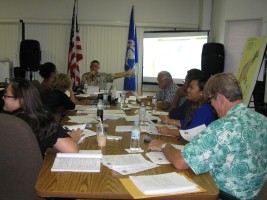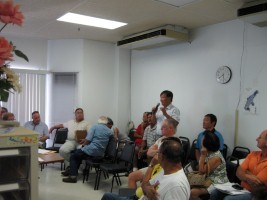 Public notices are posted on an as-needed basis; check often for updates.
Following are published articles for the Commonwealth Zoning Board and Office:
1. Nuisance Abatement and Blighted Property Maintenance Act of 2013: http://www.saipantribune.com/newsstory.aspx?newsID=152823
2. Zoning's Budget: http://www.saipantribune.com/newsstory.aspx?newsID=152881
3. Conditional Use Hearings for Grip, LLC & Tasi Homes Development Inc.: http://shar.es/U8iVN
4. House passes "Nuisance Abatement and Blighted Properties Maintenance Act of 2013" (February 25, 2014): http://www.saipantribune.com/newsstory.aspx?newsID=153856
5. SNILD approves rezone for Surfrider LLC and Chalan Kanoa properties (February 27, 2014): http://shar.es/FIjAB
6. New Board member, Joe Ayuyu, Jr.(February 28,2014): http://www.saipantribune.com/newsstory.aspx?newsID=153980
7. Joe Ayuyu Jr. takes oath as new Zoning Board member (February 28, 2014): http://shar.es/FIjrR
8. Zoning Board approves Conditional Use applications (March 10, 2014): http://shar.es/Rtny9
9. Crematory Business withdraws rezone application (April 8, 2014): http://shar.es/BT8MY
10. Gov. Inos approves Tourist Resort rezone in Chalan Kanoa (April 8, 2014): http://shar.es/BTDHF ; http://www.saipantribune.com/newsstory.aspx?newsID=154836
11. More than 45 attend outreach in Kagman (May 7, 2014): http://shar.es/SCPnI
12. Saipan Delegation confirms Balajadia & Sablan to Zoning Board (May 16, 2014): http://www.mvariety.com/cnmi/cnmi-news/local/65495-saipan-delegation-confirms-balajadia-sablan-to-zoning-board#.U3VHSQiXueE.email
13. Senate fails to act on "Nuisance Abatement and Blighted Properties Maintenance Act of 2013" (May 30, 2014): http://www.mvariety.com/cnmi/cnmi-news/local/65925-senate-s-failure-to-act-on-environment-enhancement-bill-dismays-zoning-officials#.U4f-o9orXkU.email
14. Zoning approves Hotel project in Garapan (6/9/14): http://www.saipantribune.com/index.php/zoning-approves-garapan-hotel-project/
15. Zoning approves split parcel rezone to Village Commercial (6/10/14): http://www.saipantribune.com/index.php/lot-near-aqua-resort-changed-village-commercial/
16. Diamond Water's transfer to Gualo Rai disapproved by Board (6/10/14): http://www.saipantribune.com/index.php/diamond-waters-transfer-gualo-rai-thumbed/
17. Zoning membership complete (6/11/14): http://www.saipantribune.com/index.php/zoning-board-now-complete/
18. Zoning approves rezoning of property next to Aqua Resort Club (6/13/14): http://www.mvariety.com/cnmi/cnmi-news/local/66321-rezoning-of-property-close-to-aqua-resort-club-approved#.U5o4YcE128M.email
19: Zoning asks Saipan Zipline to comply (7/15/14): http://www.mvariety.com/cnmi/cnmi-news/local/67174-zoning-board-asks-zip-line-company-to-comply-with-requirements#.U8R1eKjry8I.email
20: Governor commends Gus Kaipat, Zoning Board (8/15/14): http://www.mvariety.com/cnmi/cnmi-news/local/68141-governor-commends-guy-kaipat-zoning-board#.U-1bKHgzjbU.email
21. Zoning awaiting Senate action on HB 18-71 to address dilapidated buildings (8/20/14): http://www.mvariety.com/cnmi/cnmi-news/local/68277-over-50-dilapidated-buildings-on-major-streets-more-in-villages#.U_P0zBluq6s.email
22. Zoning approves operation of trikes (light aircrafts) in Marpi (8/25/14): http://www.mvariety.com/cnmi/cnmi-news/local/68433-zoning-board-approves-ultralight-trike-business-in-marpi#.U_po4FIYxD0.email
23. Zoning Board approves aquaculture farm in Capitol Hill (8/26/14): http://www.mvariety.com/cnmi/cnmi-news/local/68462-fish-farm-business-gets-zoning-board-s-nod#.U_vdSZOgzcA.email
24: Unpermitted construction projects (8/27/14): http://www.mvariety.com/cnmi/cnmi-news/local/68506-some-construction-projects-don-t-have-zoning-permit#.U_0OIyVvPKQ.email
25. Zoning approves Zipline in Marpi: http://www.mvariety.com/cnmi/cnmi-news/local/72722-zoning-board-approves-conditional-use-application-of-zipline-operation#.VLL9nZAU2Gc.email