PUBLIC NOTICE:
The Zoning Office will be closed from Tuesday 9/20/2022 to Friday 9/23/2022 to prepare our office to relocate. Pardon the inconvenience as we work to serve you better. Your understanding and cooperation is greatly appreciated.
For any questions, concerns or inquiries please feel free to email permits@cnmizoning.com for assistance.
Balance & Sustainability
The Commonwealth Zoning Board was established by CNMI Public Law 6-32 to administer a land use and zoning system that protects the interests of landowners and the general public as a whole. Its primary role is to administer a system of zoning that allows for a mixture of uses avoiding nuisances by measuring the compatibility of proximate uses against quantifiable performance standards. These duties are done to safeguard the health, safety and general welfare of residents and visitors of the CNMI, while respecting and preserving the natural and historical resources of the islands.

Our Mission
To safeguard the health, safety and general welfare of the residents & visitors of the CNMI by administering an effective zoning system that allows for harmonious business enterprise, compatibility with proximate uses and a land use system that protects the interests of both present and future residents.
We invite you to also visit the Notices and Events page for events and outreach calendar information for the public and also our new Facebook Page.
Thank You, Si Yuus Ma'ase, Ghilisow
---
PUBLIC NOTICE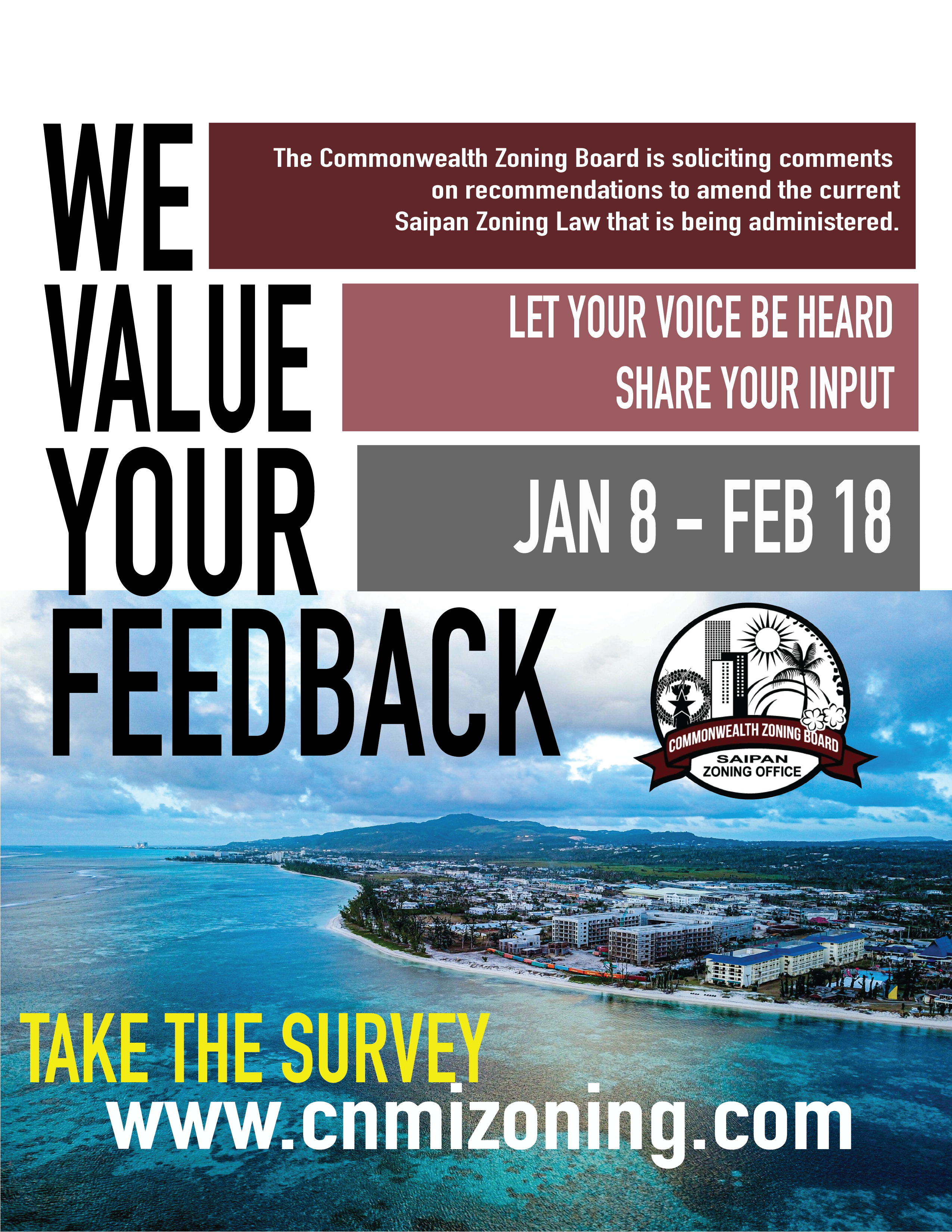 The Commonwealth Zoning Board would like your opinion on proposed amendments to the Saipan Zoning Law. Please click on the link below and let your voice be heard.
---